Mobility and Security
Does your team need to stay in the know while on the go? Discover how Microsoft® supported mobile solutions can help your people get to work without being at work.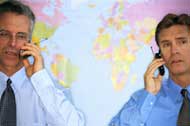 ISO17799
The information security lifecycle begins with a risk assessment, followed by actions involving policy and/or technology.
Security Considerations for Small Scale Data- bases
The approach of this paper is somewhat abstract and it is important that the reader be aware of this from the outset. We began with the task of addressing the problem of better understanding how non-profit organizations (NPOs) can implement greater security for their data using sustainable and affordable processes and tools.
company-wide portals
Learn more about how businesses today are utilizing company-wide portals to connect users, teams, and data in a more efficient and productive manner. With Microsoft® Office SharePoint®, organizations can easily create and manage customized intranet sites for multiple departments and teams. These portals seamlessly integrate business information into a customizable single point of access, allowing employees to find and share the right content and collaborate more effectively.
This event will also show how information security departments can use portals like SharePoint to publish policies, organize information, and even use Balanced Scorecard features to measure their security programs.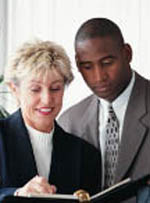 Cryptographic Infrastructure for Mid-Sized Businesses
Why and how to deploy a Microsoft Windows 2003 PKI
PKI Demystified
This seminar features the Certificate Authority (CA) feature built-in to Windows Server 2003. The CA allows organization's to create digital certificates to authenticate systems and users.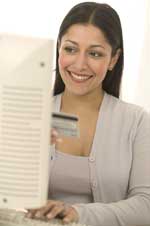 Presentation
Impruve - Security for the Information Worker.
Information security is not the goal, but is a necessary prerequisite to the mechanisms and confidence needed to increase productivity. Since the computing era, the need for a security aware culture actually increases – why?